Do I need a Wedding Planner?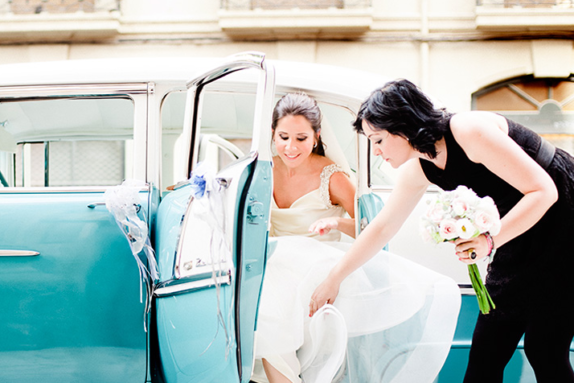 "Do I need a wedding planner?"
As per Lauren from 'Every Last Detail': you NEED a wedding planner, you DESERVE a wedding planner, and you should have a wedding planner. Every engaged couple nowadays NEEDS a wedding planner.
With how hard you are working in your fabulous job that I know you have, why would you want to add another full time job to your workload? Unless you would like to become a wedding planner professionally, I don't think you need to invest time in learning everything about wedding planning and the industry either. Not that it's not interesting, but it's just time consuming. Planning a wedding itself takes a lot of time, even more if you do everything yourself. Having a wedding planner is like having a personal assistant whose sole responsibility is doing all the running around for your wedding. We however provide a little more than that – not only we are your Personal Assistant, we are also your INDEPENDENT Wedding Advisor and TRUSTED Partner.
Before I get into further details, let's get a few things clarified straight up:
Having a Wedding Planner doesn't need to be considered 'optional' or a 'luxury'
A Wedding Planner is different from a Wedding Day Coordinator and is very different from a Venue Coordinator. A Planner is also very different from a florist or a wedding stylist
Wedding Planners exist to serve their couples and their role as the provider of professional services is to uphold the Wedding Planning Industry Standards and the standards of the couple's big day overall.
Over the past few years, I've heard lots of reasons for why couples think they can't have or don't have a wedding planner and I am going to discuss a few of these reasons below.
"I'm on a tight budget"
Everyone is on a budget when planning a wedding. And most everyone is on a tight budget at that! But you know what? If you have a wedding planner, he or she will be able to HELP you with that budget. They will tell you what you need and what you don't need. They also often have special deals, contracts with suppliers or may be able to pull a few strings here or there and get you some great discounts on the vendor prices.
There's more – planning fee is not that high these days either. I know some planners charge $6000 – $10,000 for planning but that must include styling as my full planning fee service is a lot lower than that. I also know many other planners who charge reasonable planning fee. So to trade this planning fee for the 250 hours that you have to spend on planning your wedding and your sanity and peace of mind – I think it's totally worth it.
"I want to be able to plan my own wedding"
Yes, I understand this. BUT you want to get involved in the fun, creative parts of wedding planning, not the stressful, tedious and boring parts! Ok, some brides do actually go through each vendor contracts word by word and pick out the T's and C's that they don't agree with – but really, is that really what you want to do? Contracts review? Then the whole documentation of the planning process – your order details, your action plan, wedding day format, itineraries – you really want to work on putting those together? I truly think that you would prefer to hold your glass of martini with your partner on the beach somewhere while the planner does all this work for you.
If you have a wedding planner, you WILL still be planning your wedding. You WILL still have control over what happens for your wedding – most decisions still lie with you. It will just be you planning your wedding with more guidance, knowledge, and a directed focus. And on the day of your wedding, and this is what most brides who have hired planners say – you will be able to enjoy yourself a lot more knowing your planner has got everything taken care of.
'I have a specific vision for my wedding and I don't want to trust anyone else to execute it"
Having a specific vision is all the more reason to have a planner. What's important here is that you need a planner who understands that vision and is able to transform it into exactly what you want and at times, even more than what you expected. On the other hand, some brides are very indecisive and while they sort of know what they want, the way they communicate their vision can be confusing, giving mixed messages – a good planner is someone who can transform such complexity at times into something simple yet perfect and of what the bride wants.
The first thing I ask from my clients is their wedding brief – this is so that I can get that vision from them. During the first meeting with me, to be honest I rarely do any talking – its more the client who does and that is how I get to understand their vision. More so than anyone else, planners know how to successfully make it happen for you once they know what you want.
"I want to design/craft/DIY my wedding bouquets, centre-pieces, table setup, floral arrangement"
Wedding planners are different from wedding stylists or florists. All the above-mentioned work is often done by florists, stylists. If that is really what you want to do it, you can still do it with having a planner. A planner helps you with 4 things:
Vendor Management – which covers supplier sourcing, selection, booking, payment, contracts, SLA
Event Planning – plan and design wedding day format, program, schedules, itineraries, wedding day coordination
Cost Management – budgeting, expense tracking, cost saving tracking, vendor negotiation, special deals, contracts.
Inspirations and styling – giving you inspirations, styling advice but the work is to be done by our florists or stylists. If you want to DIY the florists or stylists work, you can!
I would note here however is to be careful when you try to DIY too many things for your wedding. Here's another thing: professionals do the same job over and over again to become good at what they do yet you still don't see a business that specialise in both flowers and hair and make-up, right? So, for a bride to attempt to take on all jobs or DIY everything for her wedding, it would be very stressful. You will have no time to manage anything. Let me put it this way: there are very few actors who are both the star and director and producer of their biggest movie! Those who are successful at doing this would have done many movies already in their career to get to that point and for most of you, this would be your first time getting married!
"My venue has a planner"
So here's the thing – most venues have coordinators, but they aren't wedding planners. The truth of the matter is that they are there for the venue. They are there to handle logistical matters for the venue, therefore needing to have a relationship with you. Their concern is the venue, as it should be, since that is who pays their pay-check. When it comes to actually planning you wedding? The only thing they're going to do is handle things having to do with the venue (like what appetizers you want served at cocktail hour, or when you want dinner to start). They won't make appointments for you, help you design your wedding, assist you in managing your budget nor give you independent advice about styling and suppliers choice. They're going to be there on the day of your wedding, but again, they are there in representation of the venue. They will not coordinate and deal with your suppliers as/if they don't live up to your expectations which is one of the biggest responsibilities for the wedding day coordinator. They will not take responsibility of setup, pack down of anything that is not of your supplier's responsibility either.
So just to be clear on this, a venue coordinator is not a wedding planner and even when comparing with an independent wedding coordinator (who also does wedding planning), there are still many differences. Wedding planners are also your partners and in-dependant advisors. They work towards the best interest of the couple, not the venue nor any other employers, suppliers. Their employers is you, the couple and that is who wedding planners work for!
One last point I want to leave with you is: if you do consider hiring a Wedding Planner after reading this, make sure you do it early – before any planning work is to start. That is how the planner can advise, guide you right from the beginning and help you get the most value. And you all can afford a planner, should have a planner, and DESERVE a planner!